It's a truism, but worth repeating, that until you've been to China, you haven't experienced Chinese food.
Tender, juicy Beijing duck bears no relationship to the dried out critters served in the West; chopped pineapple and weird battery things do not feature ANYWHERE; and there's no such thing as chop suey (although Chinese Indonesians do cook cap cay — a subject for another post, methinks).
And it's definitely the case that you haven't experienced Sichuan food until you've been to Sichuan.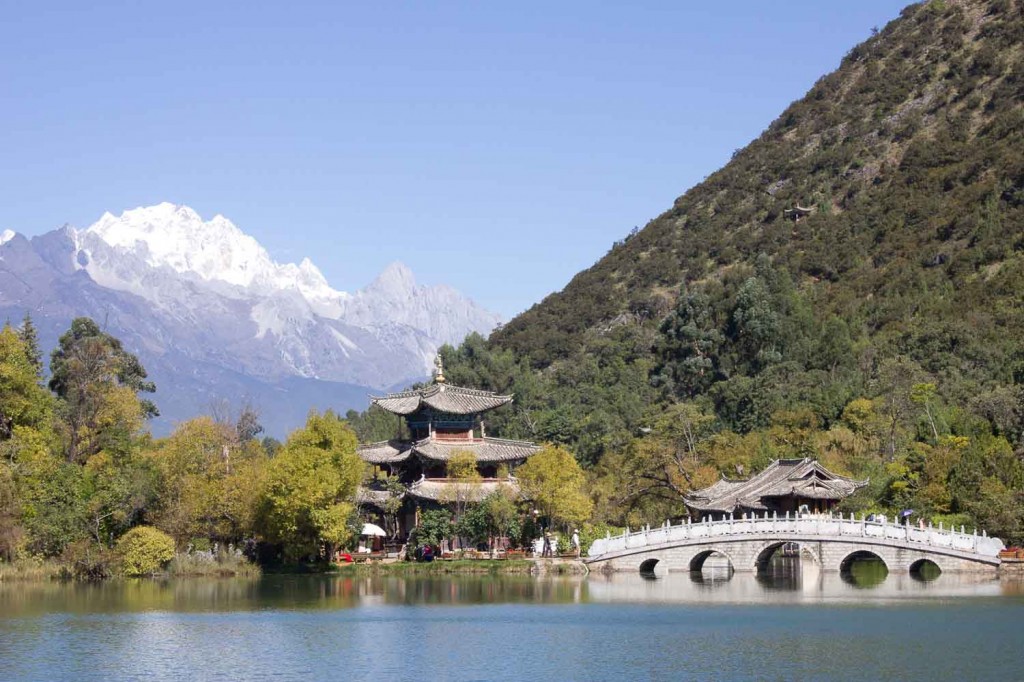 China is, of course, enormous. With more than five times the population of the US, and a landmass (slightly) larger than the entire United States, not to mention a culinary history that dates back to times when less civilised peoples were hacking at buffalo with flints, or crunching uncooked rats, China's cooking is not a topic to cover in a single blog post. Or even a hundred…
Yet one of the most striking things when you visit China is the sheer variation in its regional cuisines. Different regions work with different ingredients — you can eat a cheese sandwich in Northern Yunnan, and it's traditional (although the cheese is made with yak's milk) — and have their own unique heritages.
My personal favourite — yes! even more than dim sum and dumplings — is Sichuan (also spelt "Szechwan" or "Szechuan") food. And, given you'll find Sichuan restaurants all over China, it's a preference the locals appear to share too.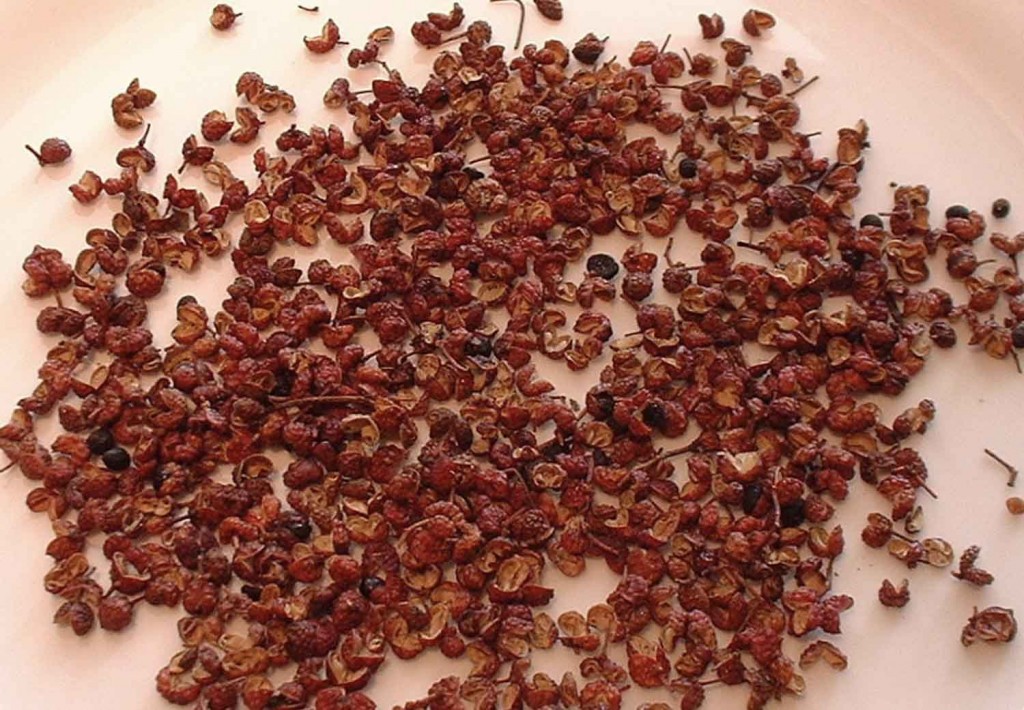 Most people associate Sichuan food with Sichuan pepper, the numbing spice that early Chinese doctors used in surgery (before boys were castrated to enter service as eunuchs in the imperial palace, their genitals were washed with a Sichuan pepper solution).
Looks quite innocuous, doesn't it? When you taste it, however, your lips will tingle, then go numb. The taste, though, has a tingly spice to it, rather than a fiery flavour.
At the heart of all Chinese cooking is balance, a concept which includes contrast. Balance of colours, of flavours, of textures — many Chinese ingredients that weird out non-Chinese, like duck bill, cartilage, chicken feet and jellyfish, are included just for texture.
This dish, for example, balances the heat and bright hue of crisp green chillis with the dark colour and gentle flavours of gelatinously smooth preserved eggs.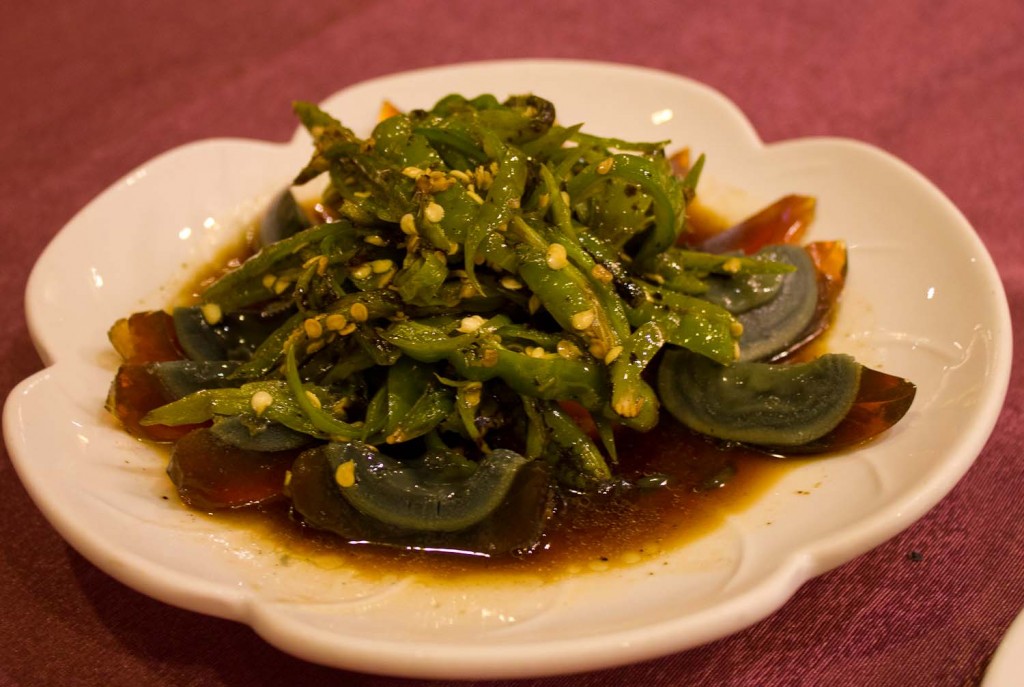 Sichuan pepper is one of the spices that you'll find sprinkled merrily in stir-fries at one-woman-and-a-wok street restaurants. It is also at the heart of one of Sichuan food's favoured flavour pairings, "numb-and-hot", where it is accompanied with vatloads of chilli spice.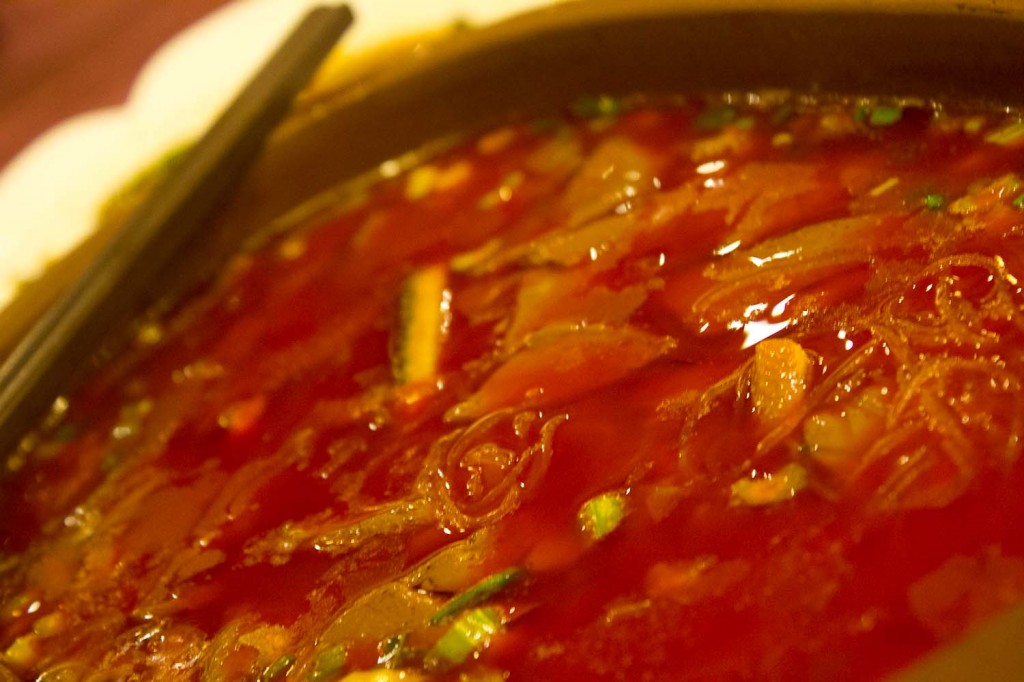 You'll find this flavour, and rich colour, in a range of Sichuan hotpot dishes, whether prepared for you to share at the table, or served as a soup to which you add your own ingredients (and extract them once they're cooked).
Now, I love sour flavours and I love spice, so the hot and sour combinations in Sichuan cooking are some of my favourites.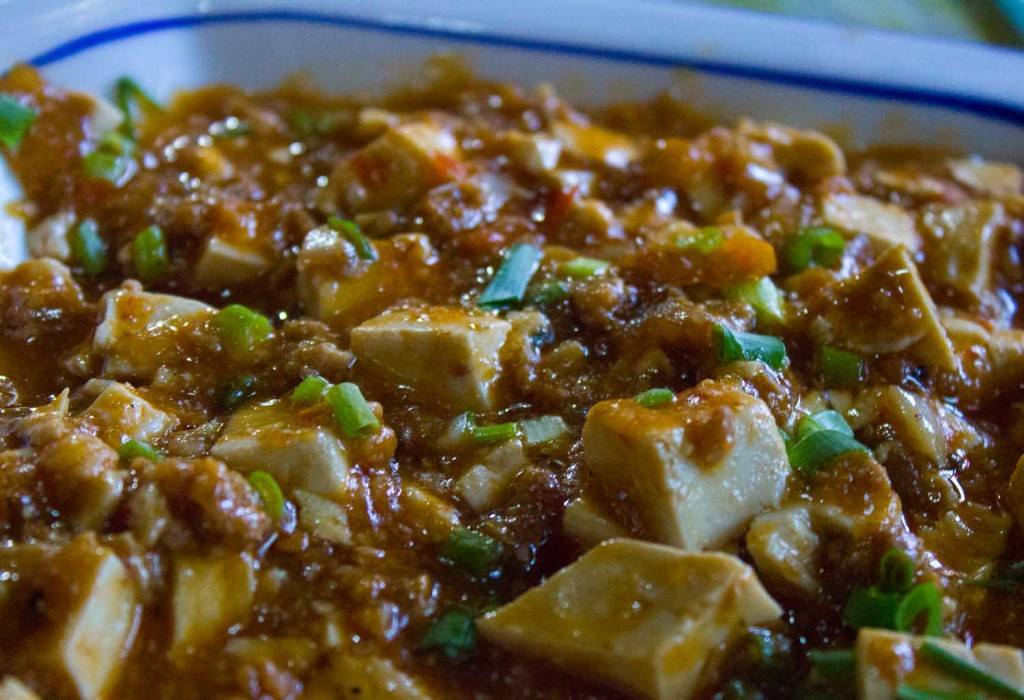 Mapo doufu (roughly translated as "old lady's bean curd") blends the hot and numb elements with sour (plus a number of other textural elements) into pure nirvana. It's a spicy-sour-numbing stew of tofu, generally — vegetarians beware! — also including minced pork, and it's one of the great classic Sichuan dishes. If you like this, you'll want to try fern root noodles — yes! they really are made from bracken starch, served cold and spicy.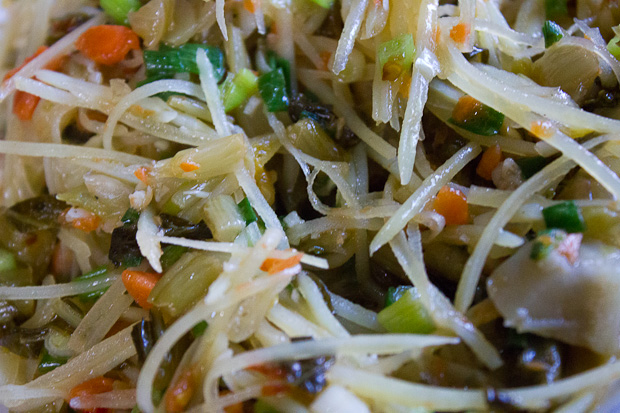 Another standout, and a failsafe for vegetarians, is the shredded sour potato dish you can often order simply as "tudo" (potato). The numbing Sichuan pepper flavour is absent, the potatoes are slick, crisp and extremely lightly cooked, and the whole thing has a freshness to the flavour that I could eat forever.
Other things not to miss in Sichuan? If you like offal (and I realise not everyone does), you will love the frilly kidney and liver dishes, served meltingly tender with subtle spice and sourness. There are crispy, spicy bacon dishes that will have bacon fans rolling in the aisles. Sizzling fiery stews. And, of course, one of the few dishes that has made its way onto Western restaurant menus, the hot and sour soup.
One thing you must definitely do in China? Visit a little hole in the wall food joint. Pick your ingredients from the selection on the shelves. And wait a few minutes until they are transformed into a simple stir-fry, with star anise and Sichuan pepper, which will redefine your notion of what a stir-fry is.
Happy eating… And let me know if you'd like a recipe or two, because Sichuan food does rock.
Tagged: bacon, chillis, china, chinese, fern root noodles, food, hot, mapo doufu, offal, pepper, peppercorns, pork, potato, preserved eggs, shredded, sichuan, sour, spices, spicy, szechwan