How to Get Your Macaroons Fix in Paris
Call them 'macarons' or 'macaroons' – I favour macaroons in a type of reverse snobbery that I don't want to analyse too closely – Paris is the spiritual home of the feather-light, double-decker, miniature macaroon. And, just like a gelato quest in Rome – we love Fata Morgana – a little macaroon safari is the ideal way to while away a couple of hours.
Your first stop, obviously, should be Galeries Lafayette Gourmet, Paris' answer to Milan's Peck or London's Harrods Food Hall. From truffles, foie and caviar through to chocolate, macaroons and cupcakes, it's food porn heaven, and right on Haussmann for your dose of Parisian grandeur, too.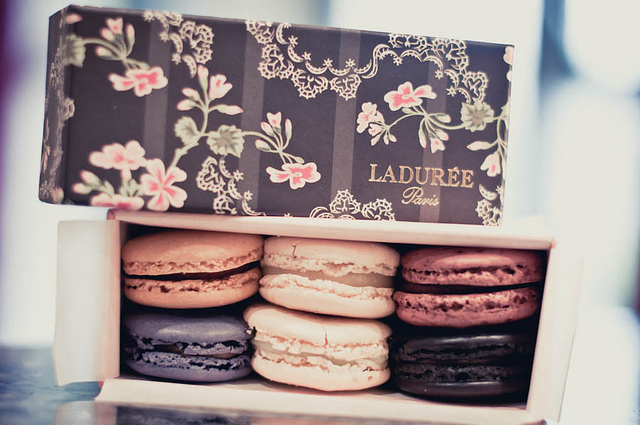 Obviously they offer Ladurée, the brand that launched the filled macaroon revolution – although if you're dreaming about Ladurée, you might want to follow in Nanchang Lu's footsteps and splurge on their salon instead.
Lafayette Gourmet also features Pierre Hermé, the man who took macaroons to a whole new level, and invented the iconic salt caramel macaroon, while at Ladurée. You'll obviously want to try both, as we did.
Hermé brings in regular new "collections" of macaroons, but his yoghurt and lime zest confection is to die for, his reworked salt caramel still delivers the goods, and, to our untutored palates at least, his chocolate macaroon was the single best one we tried.
If chocolate is your thing, you'll probably also want to check out chocolatier Pierre Hévin's inventive selection of chocolate macaroons (Le Figaro rated these the best in Paris a while back ). The ganache was amaze, and the chocolate selection impressed, but we thought the macaroons lacked – brightness?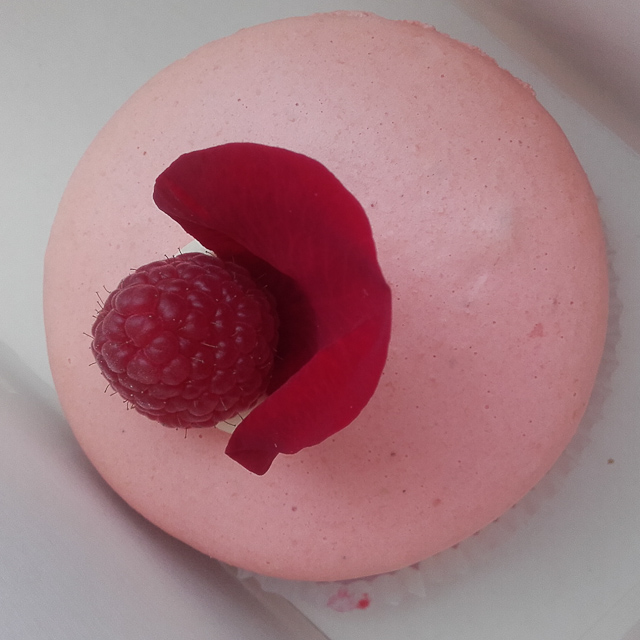 Or, of course, you can take the old school route and wander. We stumbled on the jumbo raspberry macaroon pictured above, complete with clotted cream, fresh raspberry and edible rose petal, in Patisserie Romainville on Cadet. While it lacks the radical creativity that makes Pierre Hermé Pierre Hermé and Ladurée a global brand, it's a lusciously simple and very well-executed treat from a great neighbourhood patisserie – and isn't that kind of fun?
---
Cheapskate? Staying in Paris? The Amarys Simart has serviceable ensuite rooms for under 40 euros on Agoda just a short walk from Sacre-Coeur: click here to check rates.
---