Tea Tourism in Bandung

European thirst for tea shaped history in bizarre ways. That's because, for centuries, all the tea that came to Europe was made in China, where tea has been cultivated for thousands of years.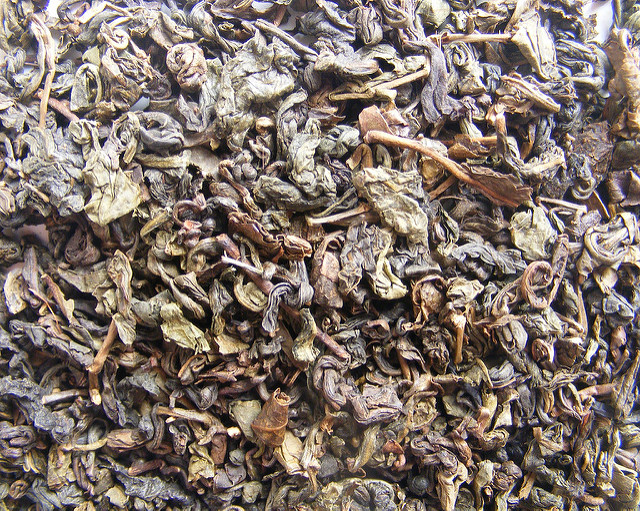 During the nineteenth century, tea caused two wars: the Opium Wars. At the time, Britons drank so much tea, and China wanted so little of what Britain produced, that British silver was pouring into China, with close to zero coming back. This meant not just a massive trade deficit, but an actual shortage of silver, one of the key currencies of the world.
The only way the colonial government could see to rebalance the situation was by selling opium, grown in India: China's many addicts consumed it with a passion. When China decided to implement prohibition, banning opium imports as a public health measure, Britain fought two entire wars to force them to take the drugs.
Yet, twenty years before the Briton Robert Fortune came to China to steal the secrets of Da Hong Pao and bring them to India, a Dutchman named Jacobus Isidorus Lonevijk Levien Jacobson had taken seeds from China. By 1828, he was cultivating them in the botanical gardens at Buitenzorg, now Bogor, on Java, Indonesia.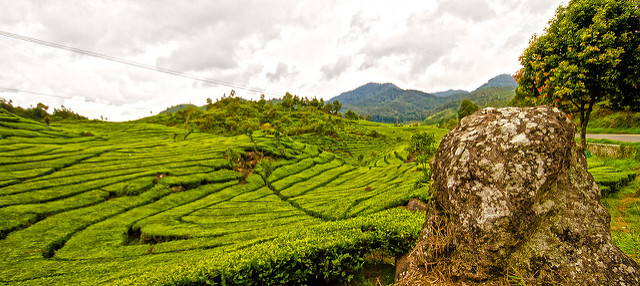 So, although Indonesia is best known for coffee – hell, Java gives its name to java! – the tea plantations around Bandung have a long and venerable history. Teh poci, or drinking jasmine tea with rock sugar in a pot, is a Chinese Indonesian ritual; small farmers around Bandung have been making rough green teas for generations.
Much of the tea produced today, like much Indonesian coffee, is mass-market, destined for blends, or flavoured variants, especially jasmine. Although that's starting to change, with producers marketing teas branded as Indonesian, there's no tradition of fine small-batch or artisan teas as in China.
Further, while you'll find fine Indonesian teas at places like tea dealership Havilla Tea, or on the menu at Bali's iconic tea destination Biku, much of the best production goes to export.
The big tea plantations around Bandung are mainly state-owned or owned by massive companies. (Harendong, which produces organic green, black and oolong teas, is a standout exception.) Tea is typically made by machines, in bulk: it's rarely an artisan process.
Yet touring the tea plantations is still one of the top things for tourists to do when staying in Bandung. (The Grha Ciumbuleuit Guest House is a good business-grade hotel, while the Hummingbird Guesthouse is cute on a budget. )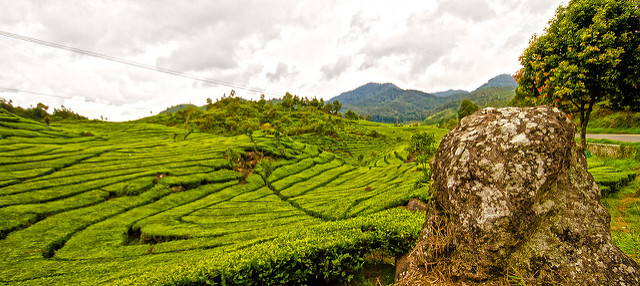 One classic choice is the Malabar Tea Estate, which used to produce teas drunk by the Dutch royal family over the colonial era. Up in the cool highlands, 1500m above sealevel, it has its very own colonial-era guesthouse, from the days when this was a hill station retreat. Walks through the vast plantations can end at the estate's own hot springs.
At Gunung Mas in Puncak, tours give guests the chance to join in tea picking, witness production, and have a tutored tasting. If this sounds a little tame, there's paragliding on offer, too: the elevation is high enough and the winds strong enough for a satisfying tandem ride.
---
Images: Oolong tea by Drew Maust, Tea fields near Bandung by Teus Kappen and Java West Malabar Tea Plantation by Dany13 both on Flickr's Creative Commons.
---