Food for a Quid: Asam Laksa on Petaling Street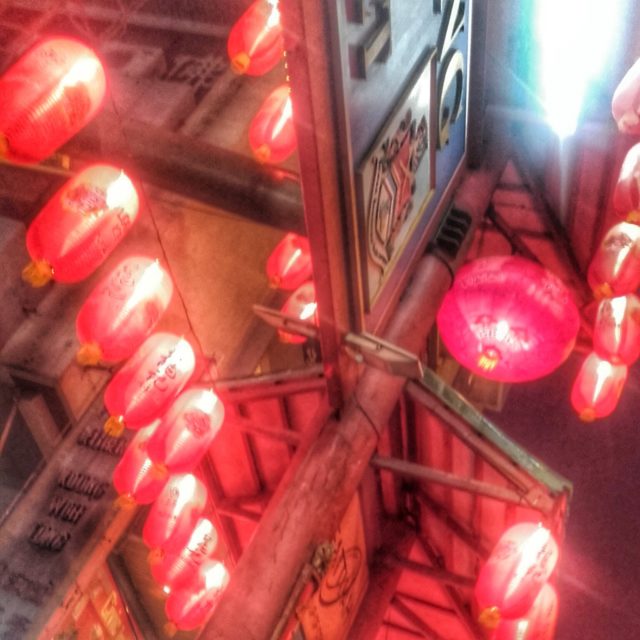 The spicy, sour, tamarind-based asam laksa is a speciality of Penang. But that doesn't stop me craving it when I'm in KL. And, while the asam laksa at Petaling Street night market is technically slightly over a pound (£1.03 at current exchange rates), it's so damn good I had to write it up.
Because Petaling Street isn't just a paradise for fake sunglasses (and fake bags and watches, if they're your thing). The focal point of KL's thoroughly Malay-ified Chinatown, it's also a great foodie destination.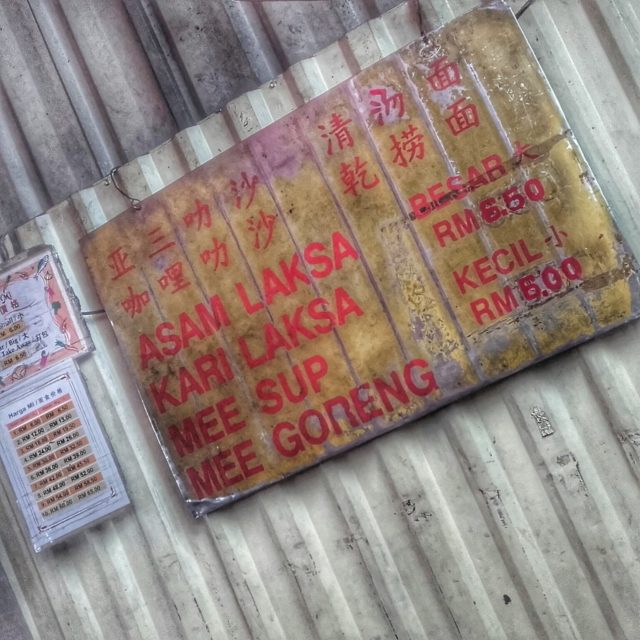 The menu at the family-owned No. 1 Asam Laksa is on the basic side, as is the place itself – it's right in the wet market, so avoid looking back if you're averse to rats. Yet, as with most market joints that focus narrowly on a single speciality, they do the few things they do extremely well.
The asam laksa is amazing: a fiery, sour, taste explosion rich with tamarind, lemongrass, a hint of pineapple and bags of chilli sweetness. It comes with substantial chunks of wet-market fresh mackerel, plus a light coriander-onion-mint garnish, and lashings of slippery noodles. Don't bother paying the extra 50 sen for the large laksa, as it's so filling it's hard to finish.
If you're with someone who's averse to fish, their curry laksa is also very good – you can order it without the fishballs. They're open into the evening, although asam laksa is traditionally a daytime dish, so if you're craving laksa of an evening, come here.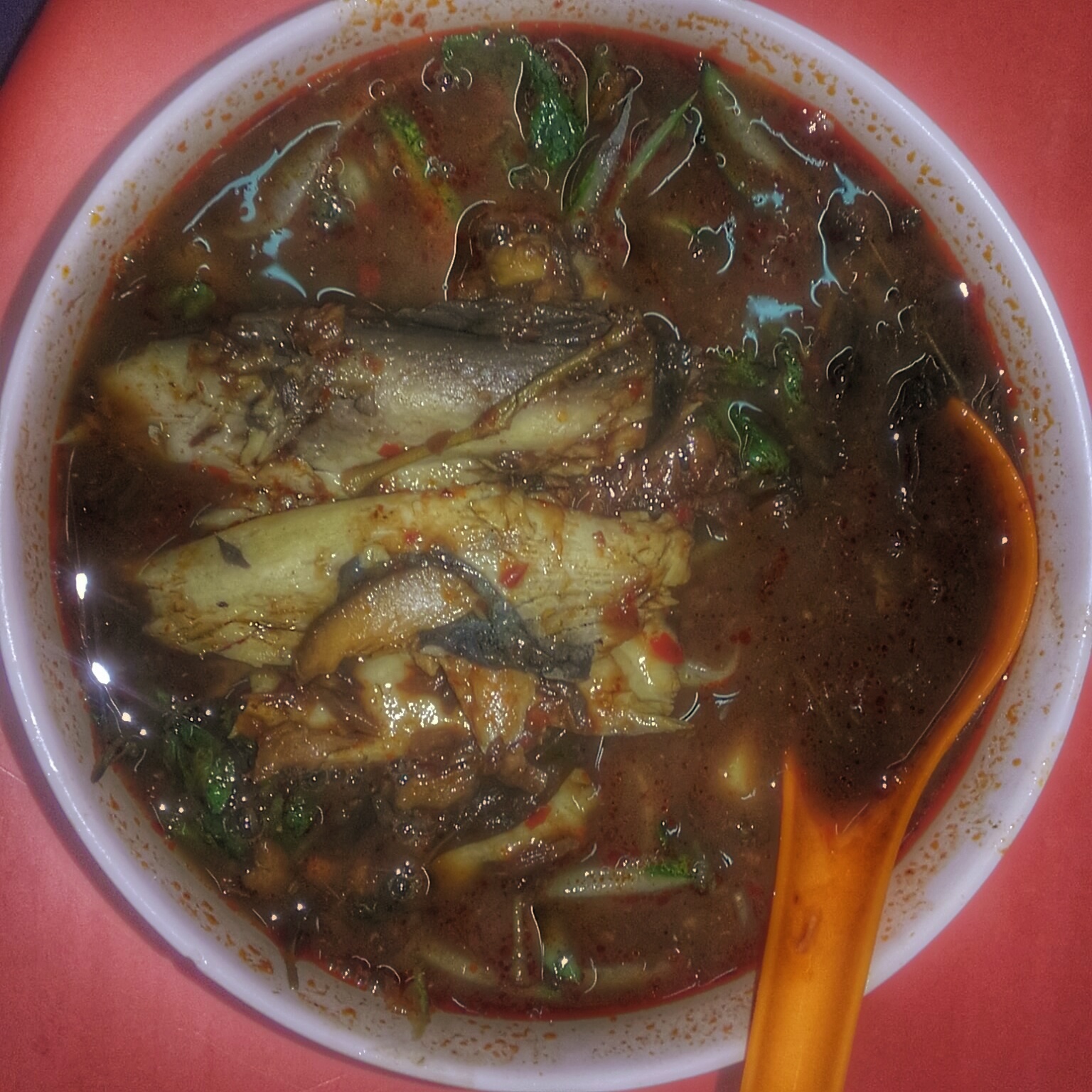 ASAM LAKSA: THE VERDICT
Cost: From 6 MYR (£1.03)
Flavour: 10/10
Presentation: 5/10
Photos from my super-cheap Samsung Galaxy Core Prime phone.
---