Made-to-Order Ice Cream

I'm a sucker for liquid nitrogen. And I'm also a sucker for ice cream, be it Fata Morgana gelato in Rome, Berthillon in Paris or Gaya in Ubud (and beyond). So, I should probably have got to Creamery, which custom-makes ice-creams with liquid nitrogen while you watch, rather sooner than I did.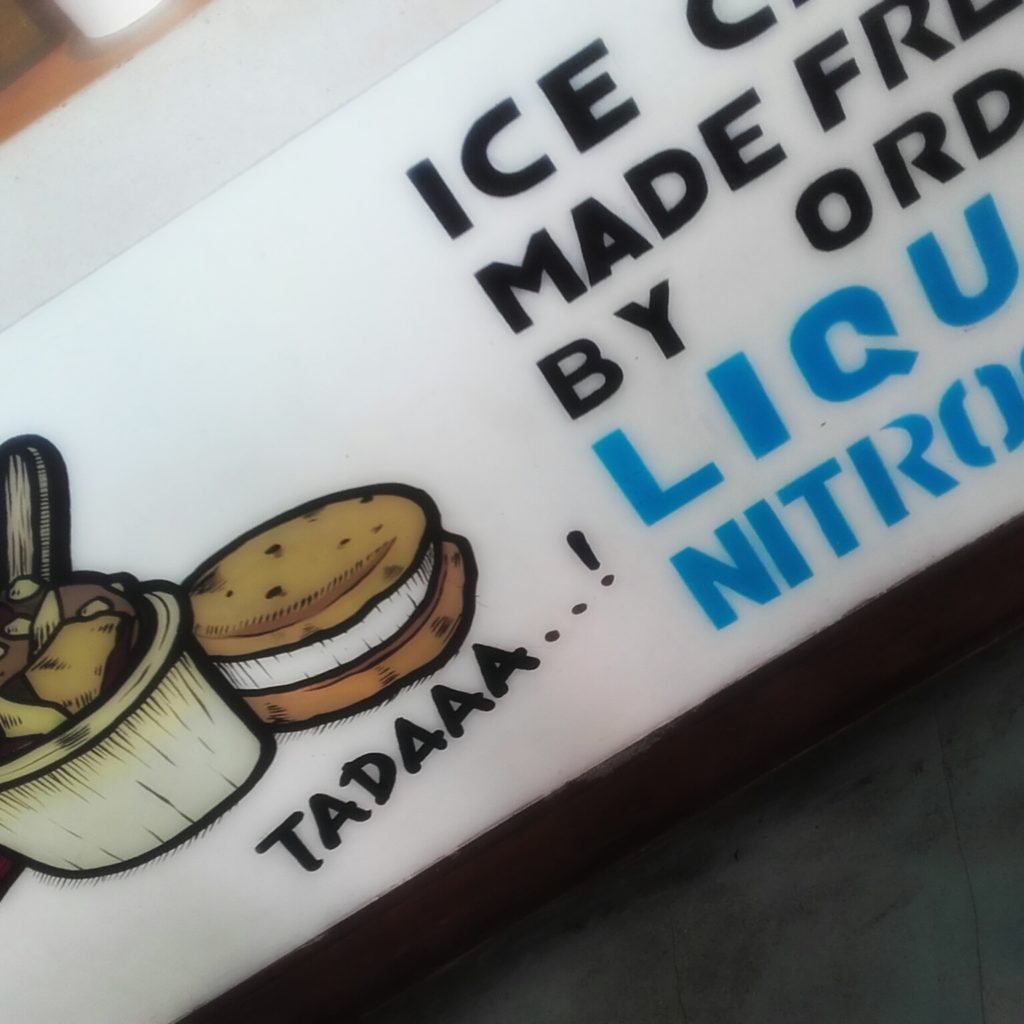 Frankly, there's a bunch of thoroughly indifferent ice-cream stores on Bali. The problem is not just that Bali is a holiday island. Bali is a holiday island to which folk retire early with visions of creating raw, vegan ice cream infused with crystals and love frequencies. (No, I am not making that up, and, yes, it was in Ubud.)
Therefore it took me a while to get to Creamery. The concept is simple: you pick from a range of base ice creams and a range of "decadent items", AKA ingredients and sauces. Then the staff pick up a blender, whizz up the liquid base and additional ingredients with liquid nitrogen, and present you with your custom ice cream.
Not only is there a most visually satisfactory cloud of liquid nitrogen but your ice-cream ends up super-chilled. That's perfect for humid Bali, where things melt at a rate of knots, but possibly not ideal for folk with sensitive teeth.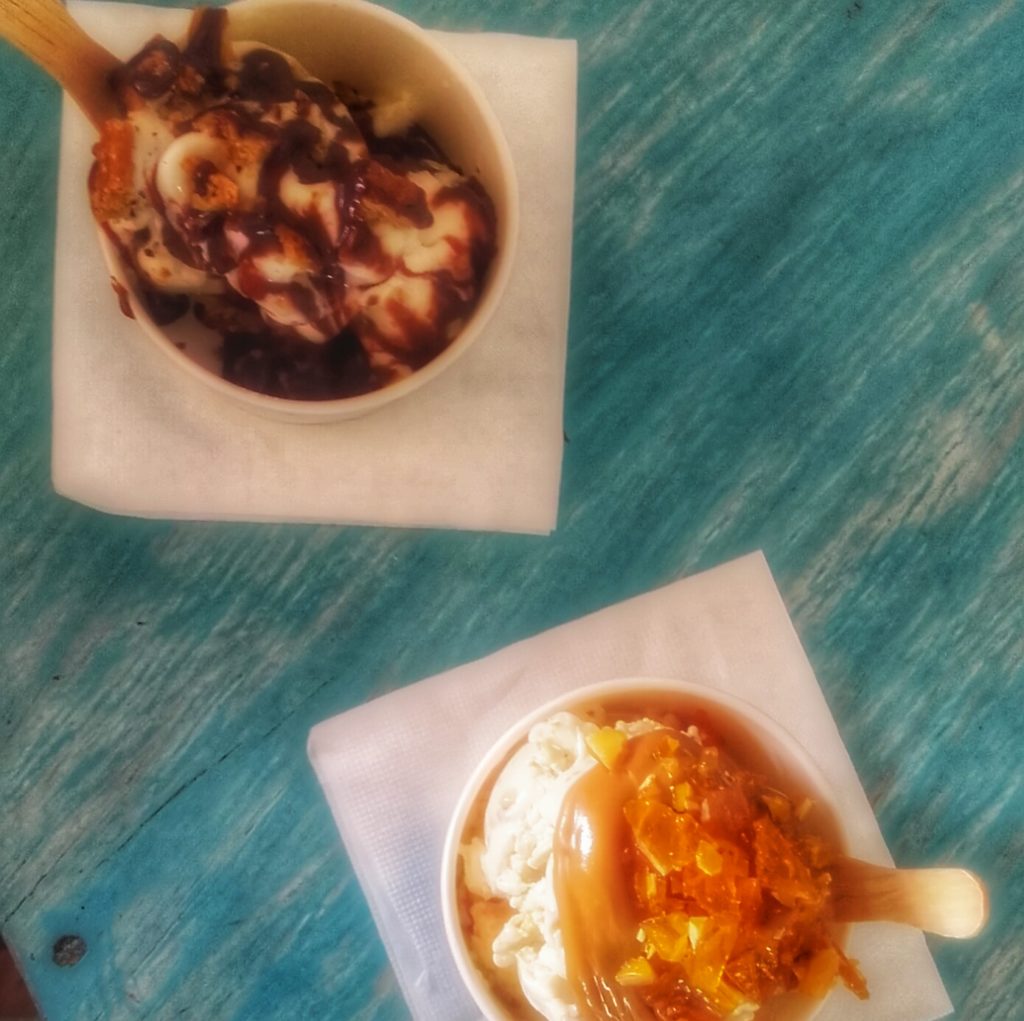 We went for two of their house creations – besides the make-your-own option, there's a list of suggestions and regularly changing specials. A Nutty Professor was a blend of cashew ice cream with crushed peanuts and caramelised almonds, topped with peanut butter sauce and caramel chunks for the perfect marriage of salt and sweet. A Cookie Monster featured vanilla ice cream with cookie dough and chocolate chip cookie crumble, topped with chocolate sauce. Both hit the spot perfectly.
While I wouldn't put Creamery on a list with Fata Morgana and Berthillon – this is good ice cream, not great ice cream – I can thoroughly recommend it as somewhere to take kids, of any age, or unleash your inner child. The cloud of nitrogen as the blender kicks in is (almost) worth the 50k alone.
Creamery
facebook.com/CreameryBali/
8 Jalan Pantai Berawa, Canggu, Bali
Mon-Sun, 12pm-10pm
+62 (0)819 9982 5898
---