5 of the Best Restaurants in Central Park
There's a surprising range of restaurants on offer in Central Park. Here's five of the best for you to pick from when you spend the day there.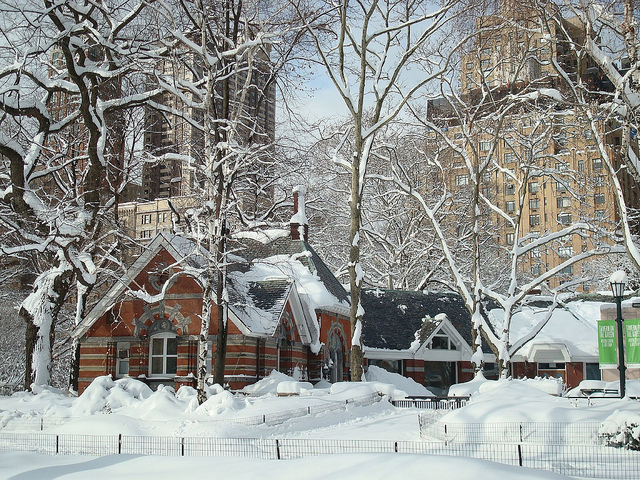 Tavern on the Green
Open from 11 to 11 daily, this historic restaurant provides the perfect setting for a meal, complete with gardens and lush views of the park. On the menu, choices include organic salmon and filet mignon. Save room for a slice of chocolate fudge cake, one of many dessert choices.
Address: 67th Street & Central Park West
Tel: +1 212 877 8684
The Loeb Boathouse
There has been a boathouse on this lake since the 19th century, but its current incarnation, the Loeb Boathouse, dates back to the 1950s. With a full restaurant, express bar, outside cafe and famous weekend brunches, the lakeside location makes this particularly romantic in the evenings, when the lights are reflected in the water. Executive chef John Greeley serves locally focused American cuisine.
Address: East 72nd Street and Park Drive North
Tel: +1 212 517 2233
Le Pain Quotidien
On a budget? The Central Park outpost of the global Belgian bakery chain sits above Sheep's Meadow in the historic Mineral Springs Pavilion with great views from its expansive patio. Besides staples such as baked goods, desserts, soups, salads and coffees, it's fully licensed, with beer, wine and cocktails on offer.
Address: 69th Street and Central Park West
Tel: +1 646 233 3768
Wafels and Dinges
Love waffles? Look no further than this legendary waffle truck, which serves the chequered favourites in two classic Belgian styles: Brussels (thin and crispy) and Liege (soft and chewy). Toppings come in both sweet and savoury styles, all the way from a most un-Belgian BBQ pork through classic maple syrup to Belgian chocolate fudge. There are two trucks in Central Park, open from morning to sunset, weather permitting.
Address: near Wollman rink or at 5th Ave & 60th Street entrance
Tel: +1 212 510 7114
Ballfields Café
It doesn't get more American than watching a baseball game while chowing down on a burger or a hot dog and swilling iced beer. Although this snack bar does have healthier options, including sandwiches, Americana is the way to go here during the summer season.
Address: north of Heckscher Ballfields (65th Street entrance)
Which of these Central Park eateries suits your style the most? Enjoying a delicious meal at your favourite isn't difficult, thanks to Central Park Pedicab which can take you to any of them. During the ride you'll enjoy the sights and sounds that make Central Park so great.
---
Image credit: Central Park Snow by Shannon McGee on Flickr's Creative Commons.
---