Jamaica – a Beginner's Guide
The island of Jamaica was recently voted the third best island in the world in the 2016 Tripadvisor Travellers' Choice awards. The birthplace of reggae and godfather of hip-hop and jungle, Jamaica is a hotbed of musical influences and culture. But there's more than music and dancing to this Caribbean island.
Jamaica is a destination that most will enjoy, be they couples, families or solo travellers: do note that LGBTI rights are restricted and homophobia is common. It's worth using flight price comparison websites so you can get the best possible deal, and visiting your doctor to check you've had the right jabs before you go.
Also, be sure to purchase travel insurance. If you are only going to Jamaica, it's worth checking out single trip insurance as it may save you money. The type of cover varies but often includes emergency medical expenses, lost or stolen passport cover, legal expenses and trip cancellation costs. The extra reassurance is worth the cost of the policy, as medical care and evacuation costs can be extremely expensive.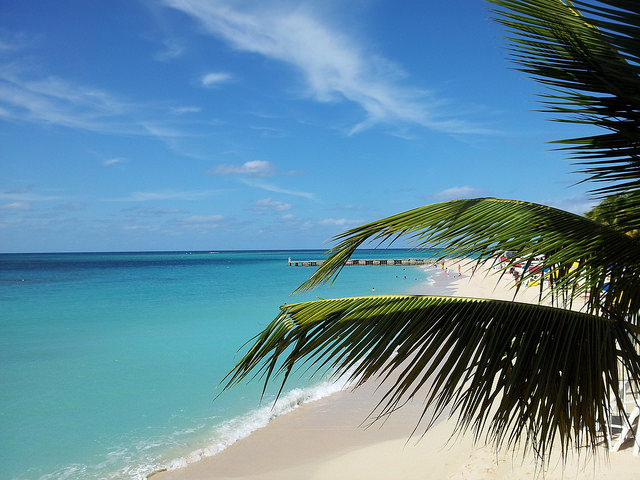 Jamaica's landscape is incredibly varied with mountains, volcanoes, valleys, coastal plains, waterfalls and white sand beaches. Blue Mountain is the highest peak in Jamaica and is popular with hikers and backpackers who navigate the 7-mile trail to reach its peak. The view from the top is spectacular, particularly at sunrise.
Kingston is the capital of Jamaica and the largest city on the island. Despite its deserved reputation for crime and violence, it's home to the famous Bob Marley Museum as well as restaurants, clubs, galleries and museums. The National Gallery of Jamaica has the finest art collection on the island, with pieces dating back to the eighteenth century.
Montego Bay is a cruise-ship port and beach-resort mecca with offerings that run from Irish bars to traditional taverns. Despite its party town reputation, the crystal clear seas are perfect for snorkelling and families love its theme parks and waterparks.
Or, for a slightly less obvious choice, consider basing yourself on the east coast, around the city of Port Antonio. Enjoy!
---
Image credit: Montego Bay by Evgenii on Flickr's Creative Commmons.
---