Food for a Quid: Depot Dapur Canggu
The longer I spend in Indonesia, the more I love Indonesian food. And the more I love Indonesian food, the more regularly I eat at Depot Dapur Canggu in Canggu, Bali, run by a family from Surabaya, of all places.
It follows the formula you'll see in a Padang food joint but on a large scale. There's bowl upon bowl of delicious food – generally 15 or so veggie dishes plus 10 to 12 protein-led ones not to mention a choice of two sambals and crackers. You indicate whether you want bungkus (to go) or whether you'd rather makan sini (eat here), buys your rice, points at your dishes, and you're away.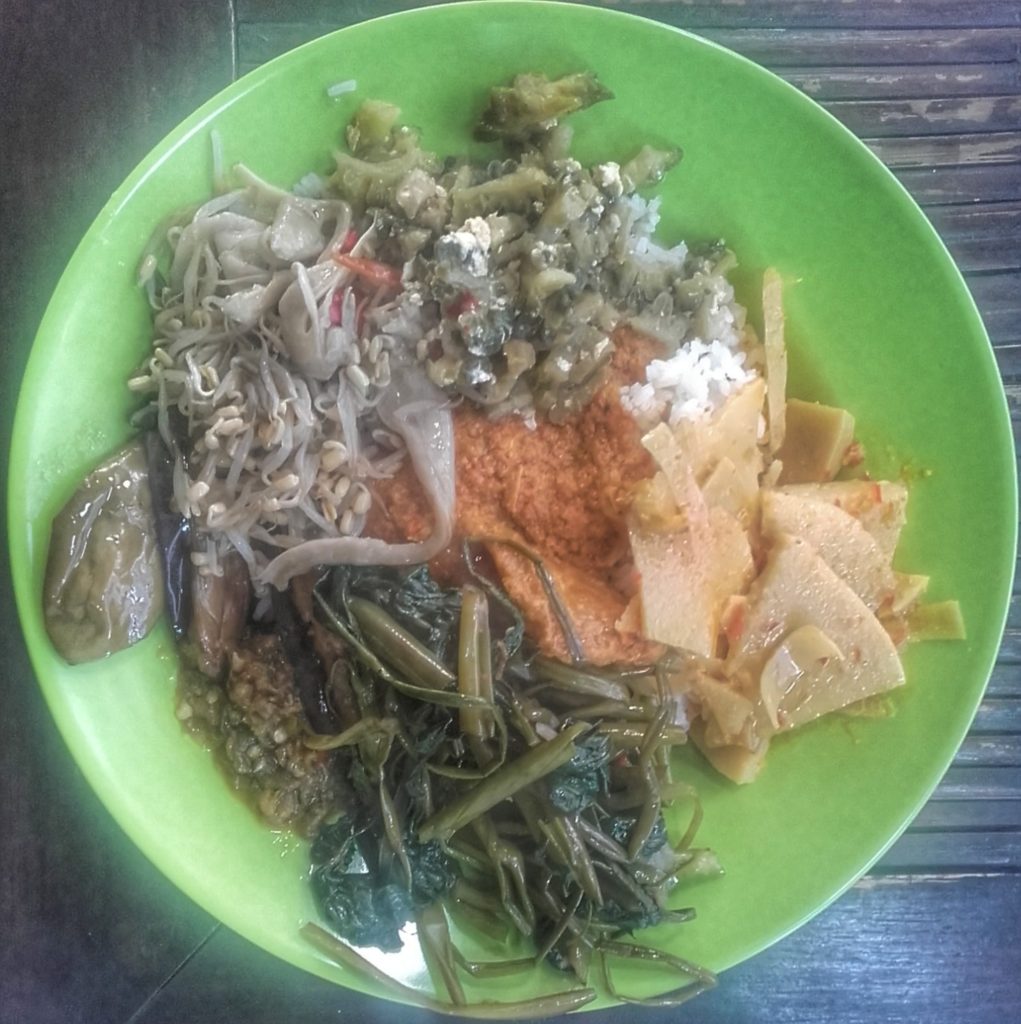 This heaping plateful cost me 17,000 IDR, or £1.02. The orange centrepiece is beef rendang, the caramelised Sumatran curry that's arguably Indonesia's national dish. Around this I've added grilled aubergines, a mild green sambal (chilli dip), mushrooms with beansprouts, a tangy bitter gourd dish, kangkung (or water spinach) stir-fried with chilli and garlic, and bamboo shoots in a lightly spiced sauce with hints of tomato.
Not only is it bleeding delicious but, as the area around it gentrifies, they've put little tables and wooden chairs along a shaded patio, so the feel is lighter, airier and much cleaner than the typical rumah makan.
You'll find them just around the corner from Cocomart Canggu on the road they call Canggu Permai, Google calls either Jalan Pantai Berawa Canggu Permai or Jalan Canggu Permai IV, and most would consider "turn right at the kampung end of Raya Semat". They usually have their blinds down so they're not the easiest to spot.
DEPOT DAPUR CANGGU: THE VERDICT
Cost: from 8,000 IDR (48p)
Flavour: 10/10
Presentation: 4/10
---