Five of the Best American Road Trips
Road-tripping – perhaps in a Chevy, or a classic Cadillac, perhaps in a bigass truck, RV or retro VW campervan – is most foreigners' idea of the American dream. Yet it's also a great way for Americans to make the most of their short vacation time, so you'll find plenty of US travellers on those wide open roads as well.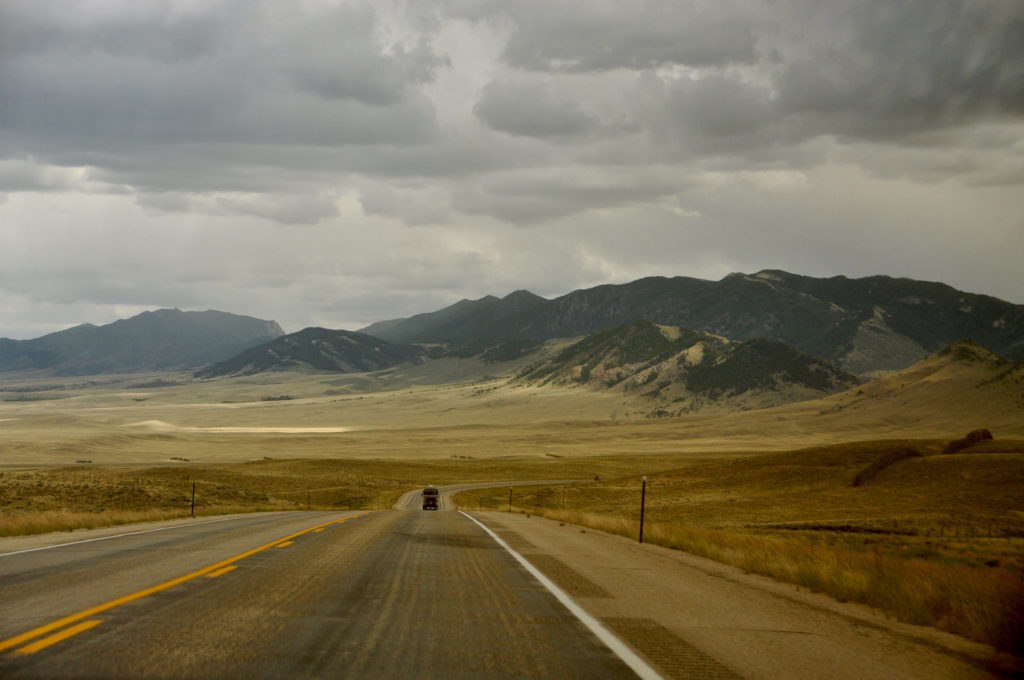 Here are five of the best American road trips to whet your appetite for more.
Las Vegas to the Grand Canyon
984 miles (1584 km)
When the glitter, glitz and 24-hour strip-lighting of Vegas gets too much – for most of us, that's after roughly 48 hours – road trip through some of the red West's most spectacular landscapes and see the iconic Grand Canyon from a myriad angles. Learn about Vegas' history in the Springs Preserve, see spectacular scarlet rock formations at the Valley of Fire State Park, and get to grips with the mighty Hoover Dam and the waters of lake Mead. Step out into space over the Grand Canyon at the Skywalk, stay at the Hualapai Reservation in Arizona, raft the Grand Canyon and ride Route 66 towards its South Rim.
PDF route map from Grand Canyon Journal
Route 66
2451 miles (3944 km)
The Rolling Stones hymned Route 66 as a piece of classic Americana, and the route maintains its vintage charms today. And, if you run the full length from Chicago to Los Angeles, you're still replaying an American dream that's as potent as the Hollywood sign. Along the journey, travel through tiny towns and abandoned landscapes. Pay tribute at the Will Rogers Memorial in the country singer's hometown of Claremore, pose for selfies at the Cadillac Ranch, with its defunct cars stretching away into the desert, and stay at the high-colour motels that still litter Main Street America. The Grand Canyon is just a short detour off the route.
Read more on RoadTripUSA.com
Silverado Trail
29 miles (47 km)
This pocket-sized road trip is one of America's prettiest – and runs right through the heart of wine country, meaning you can extend it for as long as you want. The trail dates back to 1852, long before the main route 29 below, and winds through vineyards, forest and valleys between Calistoga and Napa. Most of the big players in the wine world are based off the main road, but gourmet experiences from dinner at Auberge du Soleil to unique wine adventures at boutique wineries await on this less-visited route.
See National Geographic Traveler for more
Denver to Yellowstone National Park
570-1763 miles (917-2837 km)
At its shortest, if you live in Denver and suffer from American vacation time, the journey to America's most celebrated national park can be done in one epic, 570-mile day. For most of us, however, the landscapes of Rocky mountains, sweeping prairies, geysers and empty cowboy towns deserve more than a day. A great 8-day, 1358-mile (2158-km) door-to-door route runs through Wild West icons Casper, Cody and Cheyenne, into the high Rockies, and includes the Grand Teton National Park as well as Yellowstone.
More on YellowStonePark.com
Alaska Canada Highway
1422-1691 miles (2288-2721 km)
This two-lane highway is the true great road of the north, and whether you pick it up at its starting point in Dawson's Creek in British Columbia, Canada, or drive all the way from Kalispell Montana, you won't forget the pristine landscapes and vast wide spaces any time soon. The days when you needed to bring 17 spare tires, a jerry can of fuel and enough tinned food to keep an Oregon survivalist happy are long gone, yet the two-lane highway still makes for a stunning and adventurous ride.
Visit The Milepost for more details
Thinking of roadtripping the US? Even if you don't need a visa to visit, most nationalities need a visa waiver or ESTA to ensure entry. Do check requirements – and buy travel insurance! – before you go.
***
Image credit: Faungg on Flickr's Creative Commons.
---