Ten Things You Really Should Eat in Tuscany
From the walled town of Lucca to the Leaning Tower of Pisa, from Michelangelo's Florence to chequerboard Siena, from the vineyards of Montepulciano to the olive groves that dot the rolling hills, Tuscany has a lot to offer. And, whether you're staying in a refurbished farmhouse, a prestigious palazzo, a full-blown Tuscan mansion or a simple B&B in the heart of Florence, Tuscany's food is one of the great joys of a visit.
While the province now attracts pleasure seekers from all across Europe, at heart its cuisine is, by and large, peasant fare: big, bold flavours tailored to deliver comfort, sustenance and warmth during cool winter nights and long, hard days in the vineyards, fields and olive groves. Yet it's also highly regional. As their spectacular architecture shows, Florence, Siena and even little Pisa and tiny Lucca once headed their own individual city-states, and just as a nation should, each has their own distinct specialities.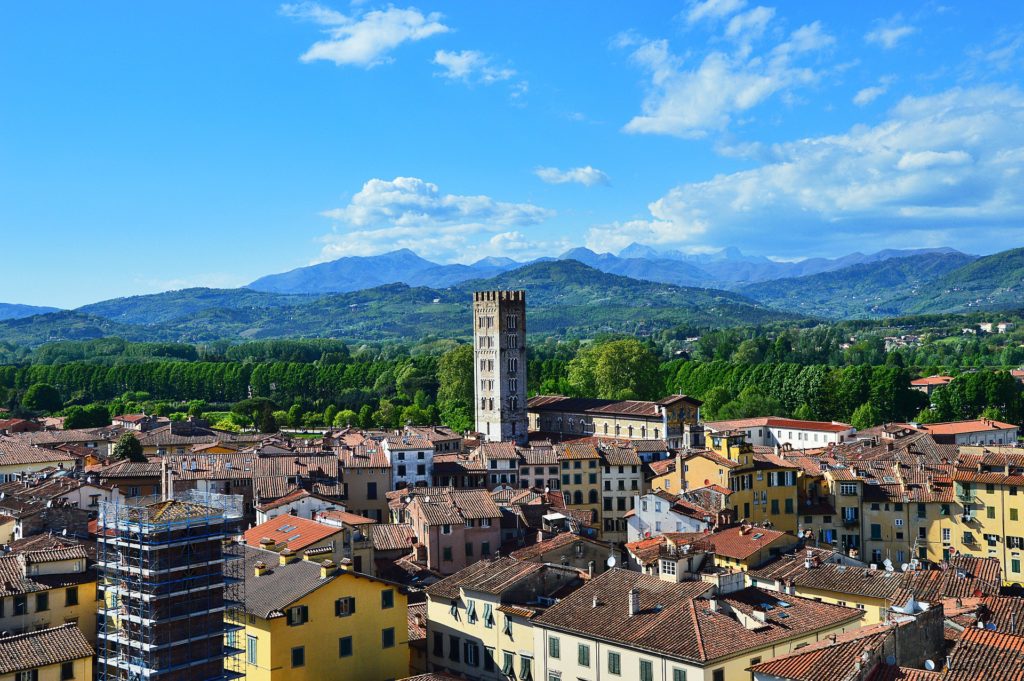 Here are the ten top dishes you should eat while discovering this fantastic slice of Italy.
Bistecca alla Fiorentina
A speciality of Florence, as the name would suggest, the bistecca alla Fiorentina is a meat lover's dream: an enormous slab of T-bone grilled over a wood fire with a little olive oil, salt and pepper, and served absolutely bloody, and ready for sharing. (No Trump-style "rocking on the plate" requests here, please: the Italians don't appreciate it.) The best are made with the meat of Chianina cattle, a super-sized breed that might well date back to Roman times.
Truffles
Piedmont is more famous for truffles yet, if you'd like to go hunting for one of the world's most expensive foods, Tuscany has both black and white truffles to offer. With their earthy flavour and sulphurous, almost volcanic aroma, white truffles are not – whisper it! – to everyone's taste. But sliced with the utmost delicacy and care over a handmade pasta, or served alongside scrambled eggs, they're a little slice of foodie heaven.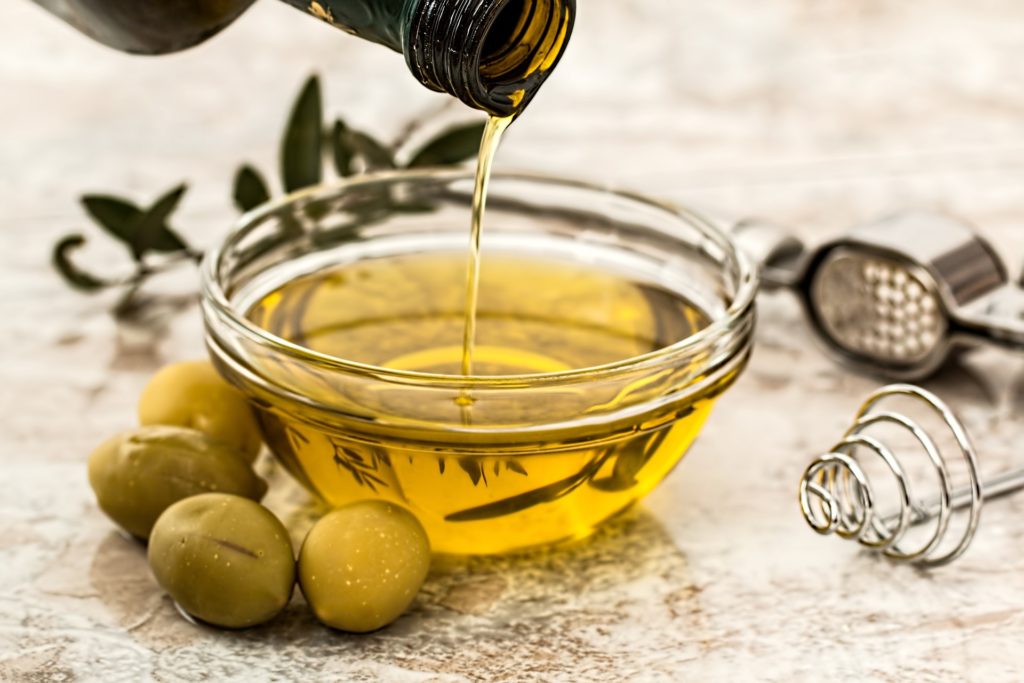 Olive Oil
Olives have been growing in Tuscany for over 2,500 years, since the Greeks first introduced them in the eighth century BCE. Different regions produce different styles of oils: many specialist shops will happily offer tastings, which are also a staple of food tours. One favourite is the fruity, sweet oil from beautiful Lucca, which brightens salads without drowning out their freshness.
Wild Boar Ragú
Tuscans are, traditionally, hunters, and Tuscan cuisine loves game: from the rich flavours of hare to the pungent meat of the wild boar that still roam the hills even now. Besides rich, wine-braised meat dishes, the humble ragú, the pasta sauce bastardised by the British as "Bolognese sauce" or "spag bol", is a standout here. Try it over handmade pasta – broad, flat pappardelle noodles are a classic choice – or alongside a creamy swirl of gloopy polenta.
Lardo di Colonnata
There's something about the word "lardo" that, like its English equivalent, lard, sounds frankly unappealing: flabby, fatty, bland and pallid. But this porky delight, cured in white marble from the quarries of Colonnata, is simply gorgeous – and legally protected under the IGP (Indicazione Geografica Protetta) specification. Slender strips of pork fat are cured under layers of spices, until they're melt-in-the-mouth soft and sweetly aromatic: spread them on bread as you would butter, or eat them in slivers as you might prosciutto.
Cinta di Senese Salami
The Cinta di Senese porker, with its black body, white band, and long snout, has frequented Tuscany since at least the 14th century, as paintings show. Today, under the auspices of Slow Food (among others), it's coming back into vogue – and, oh boy, does it make amazing salami! For a maximally Tuscan take, consider seeking out the finocchiona salami – but, to be honest, any artisan take on this artisan meat will work.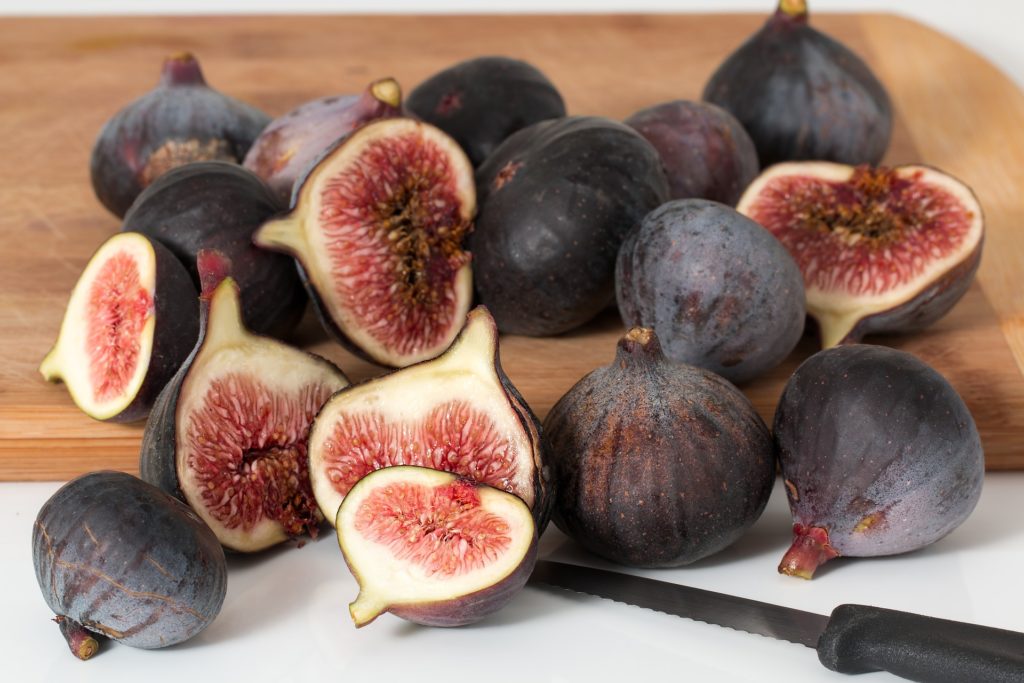 Figs
What better partner could there be to the sharp bite Italy's hard sheep cheese, Pecorino, than succulent, juicy, fresh figs? Tuscany's favourites come from Carmignano, about 20km from Florence, where they're preserved with aniseed, for a liquorice flavour.
Ribollita
Tuscany isn't all about the meat – far from it. Perhaps one of the province's signature dishes is the hearty bean stew known as ribollita – Tuscans were famous for their love of beans. At the heart of the recipe are cannellini beans, kale and, well, whatever vegetables you have lying around to throw in the pot: traditionally, you serve it with bread on the first day, then cook it again to include the leftover bread on the second.
Panforte
The good folk of Siena claim this gloriously sticky slab of chewy sugar and honey, jam-packed with nuts, dried fruit and spices, as their own – and who are we to argue? Over the years, its rich flavour and durable nature made it a popular gift on special occasions, such as Christmas: a whole range of colourful origin myths exist, featuring orphans, nuns, the devil and the baby Jesus.
Vin Santo
Perhaps this is a low choice, yet vin santo (holy wine), the dessert wine made from dried grapes fermented in chestnut wood barrels, is one of my favourite Tuscan wines. What's so delicious about it is that you enjoy it with biscuits, particularly cantucci – tooth-imperilling rock solid slabs of almond goodness that become quite deliciously approachable when dunked in the sweet wine. Wine and biscuits? Bring it on.
---
Images via Pixabay: licensed for reuse under Creative Commons CC0.
---